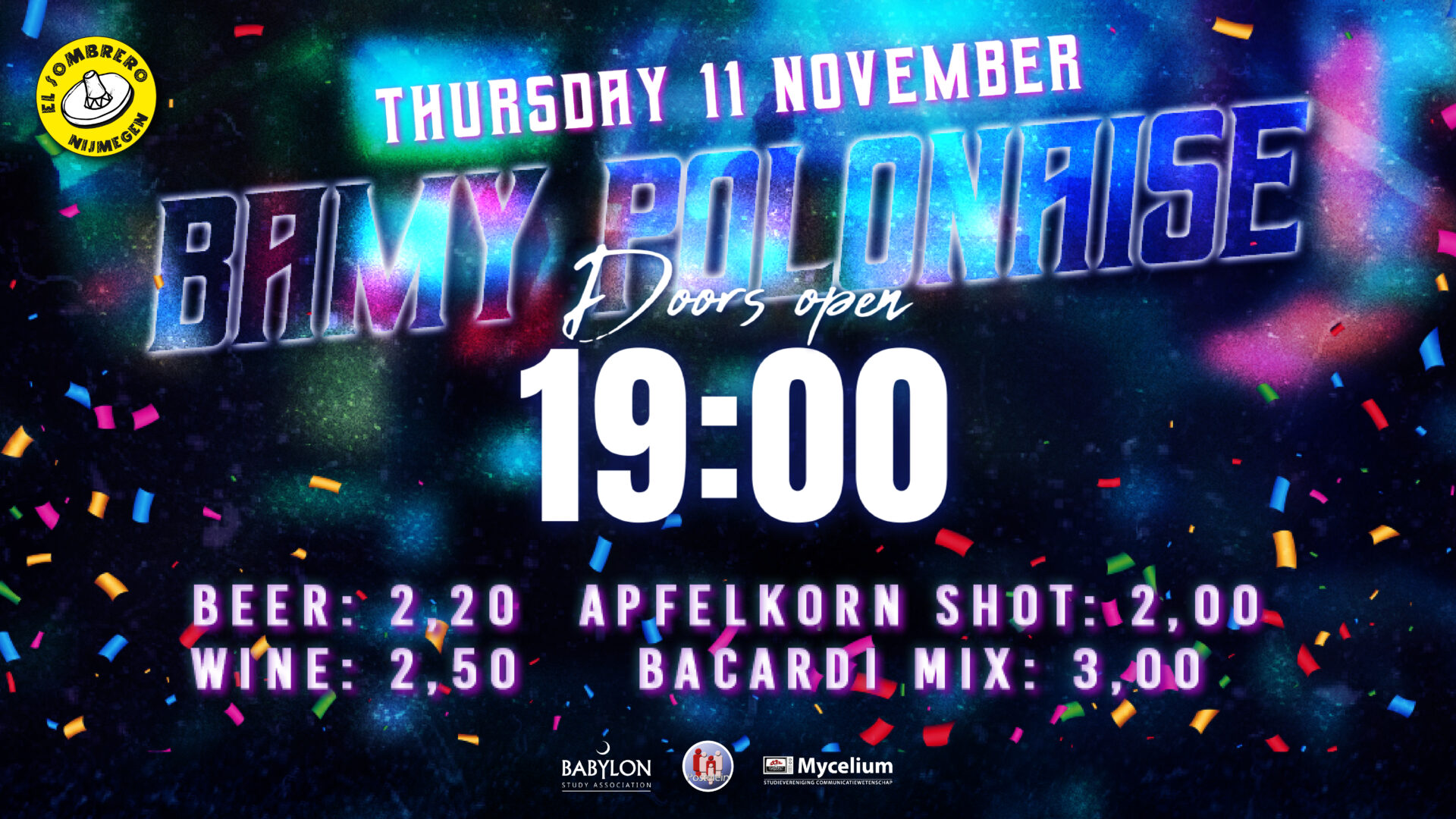 BaMyPo
11 November 2021 @ 7:00 PM
Dear Babylonians (and of course Mycelium- and Posteleinmembers),
After a long time it's finally here: the BaMyPo! Have you always wanted to 'walk the polonaise' and sing the best hits from the South, but now in the beautiful city 'Knotsenburg' (Nijmegen)? This is your chance! Collect your best en weirdest dress-up clothes because on the 'eleventh of the eleventh' (11 November) we will celebrate carnival in the El Sombrero: the BaMyPolonaise!
Besides that, we could arrange some great deals for you. This evening, all Apfelkorn shots will be 2.00 euros and every mix-drink with Bacardi will be 3.00 euros. The entree fee is 1 euro for members and 2 euros for non-members.
We hope you'll be there!
'Alaaf!'