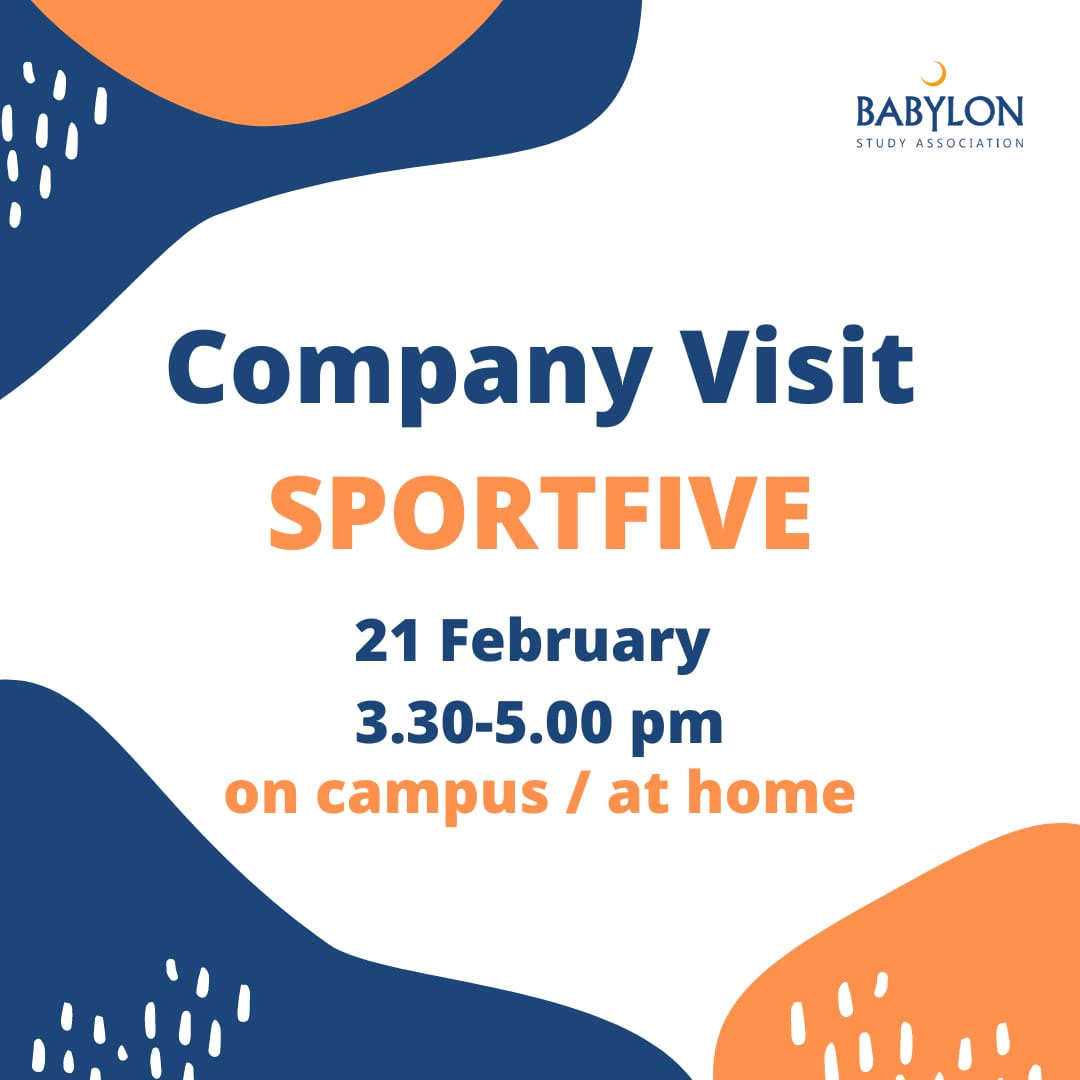 Company Visit SPORTFIVE
21 February 2022 @ 3:30 PM

-

5:00 PM
The second semester has started and that means it is time for the next Company Visit of this academic year! On Monday 21 February, from 3.30 – 5.00 PM, Szilárd Burján will tell us something about SPORTFIVE Hungary, the company he works for. SPORTFIVE brings together brands, rights-holders, media platforms, fans and the organisation.
Szilárd is a Sales Manager with a globally strong background in international sales and international project management. A perfect match with the interest of our courses! In addition, Szilárd also studied in Nijmegen, which makes him a true alumnus! He will tell us something about the importance of product development in sports sponsorship, the role of communication in sports sponsorships and of course, there is also space for all the questions you have. Furthermore, we also get an online tour through the stadium (Groupama Aréna). We will get to see his office and even the dressing rooms!
Since Szilárd currently lives in Budapest, a physical visit is hard to realise. Therefore, we have reserved a room on campus, so that we can live-stream the meeting with him. The room will be communicated to the participants by email. If you do not feel comfortable coming to campus, you can also follow his interesting stories from home.
Are you excited to learn about sports sponsorship in combination with communication? Then don't hesitate to sign up! Additionally, you can also look for more information on SPORTFIVE's own website.
Love,
The Committee of Formal Activities 💙🧡