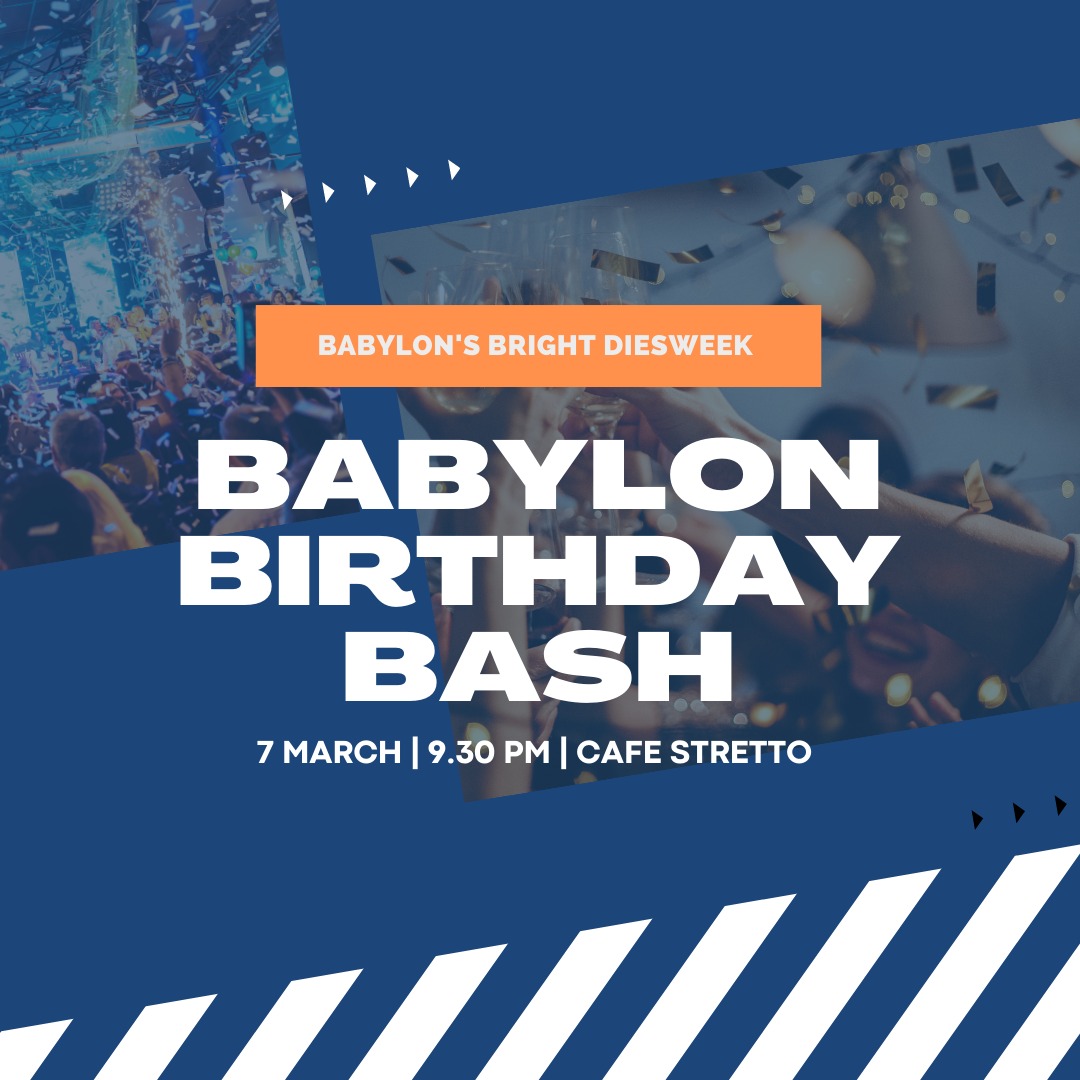 DIESweek: Babylon Birthday Bash
7 March 2022 @ 9:30 PM

-

8 March 2022 @ 1:00 AM
Dear Babylonians,
Next borrel we will celebrate Babylon's birthday! Babylon's Birthday Bash will take place Monday 7 March from 9.30 PM at Café Stretto, after the Game Roulette. 🎊
This will be our first normal borrel again! To celebrate this fact, we will offer you guys a free keg of beer at the beginning of the borrel! Be fast, first come first serve! Who would want to miss out on free beers? 🍻
Hope to see you guys there!
Love,
The CIA 💙🧡