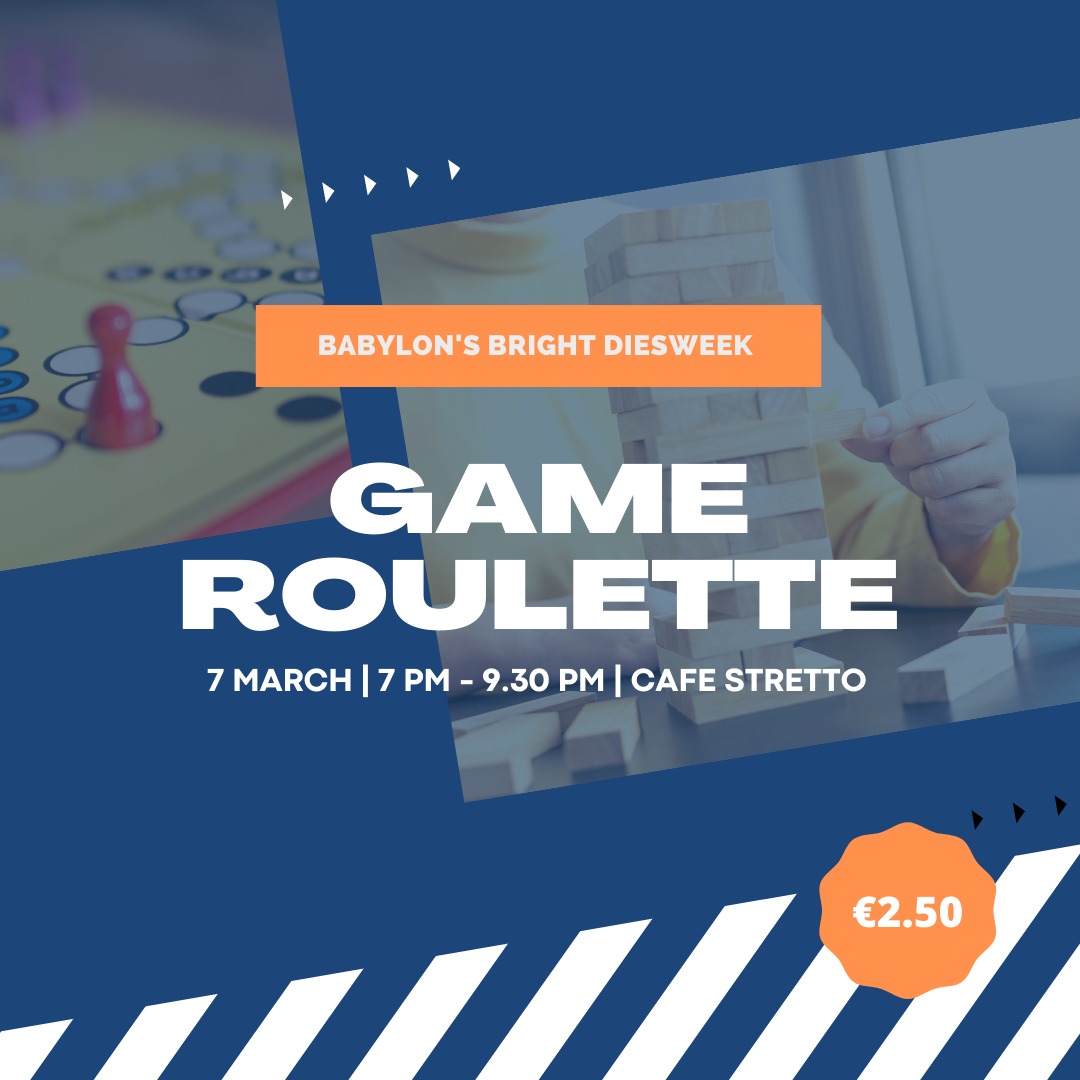 DIESweek: Game roulette
7 March 2022 @ 7:00 PM

-

9:30 PM

|

€2.50
Dear Babylonians,
The DIESweek is almost here 🎉🎂 This week is about celebrating our lovely study association 🧡💙. So, let's explore and discover Nijmegen once more to get to know the hometown of Babylon and her members this week! 🗺 🧭 This week we are celebrating in bright colours. We will begin the week with the colours of Babylon; orange and blue! 🥳 Dress up properly in these colours and come to the borrel later that night!
The activity of Monday is all about getting to know how fellow Babylonians live in Nijmegen🏡 and playing games 🧩. Together with your fellow Babylonians you will be divided into groups to visit a couple of places in the city center of Nijmegen 🌆.
In all the cozy rooms you will play games have some drinks, whether it is a beer or a soda, and if you are interested, use this chance to get to know your fellow Babylonians better 🧃! The activity starts from 7 PM and will end around 9.30 PM. We will start in front of the Stretto and we will end the night in the Stretto! The activity only costs 2.50 euros.
For now, we will be setting up the games and we cannot wait to see you there! 🎉 Sign up opens on Thursday!
All the love,
CIA 🧡💙