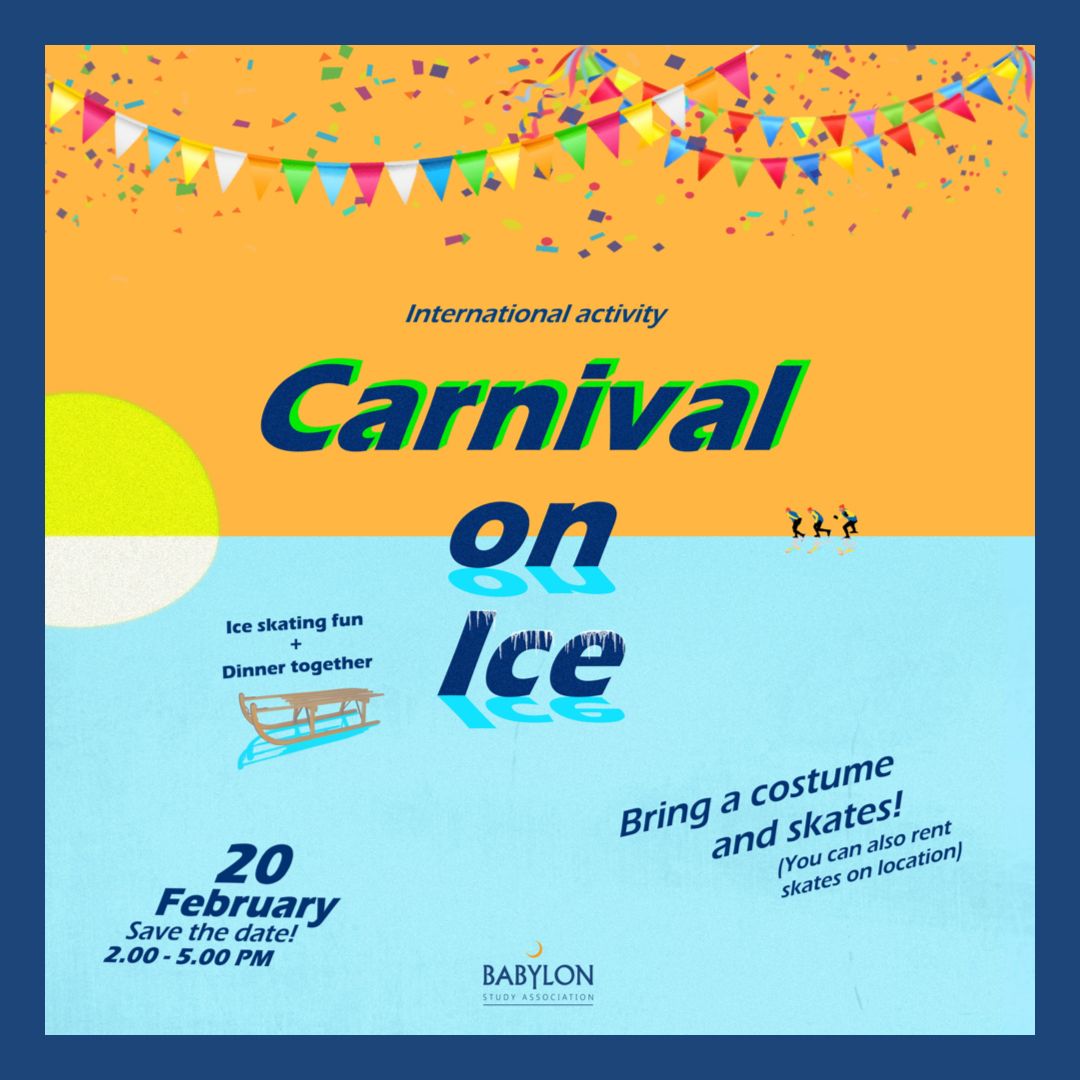 International Activity: Carnival on Ice
Dear Babylonians,
Since we are currently in the cold winter months, the International Committee has decided to take you out for an ice skating trip! ⛸🥳
On 20 February we are going ice skating at Triavium Nijmegen. We will meet you there at 2.00 PM and we will be on the ice until 5.00 PM. After that, we will have an optional dinner together in the city! The committee will provide a discount for the entrance fee (the original price is 6.50 euros), dependent on the number of sign-ups. Feel free to bring your own ice skates, but it is also possible to rent them there for 6.50 euros. As Carnaval is approaching, don't forget to wear a nice outfit! Even though this activity is organised by the international committee, all Babylonians are welcome to join!
Love,
The international committee 🧡💙
Sign ups will not be accepted after 6.00 pm on 16 February.