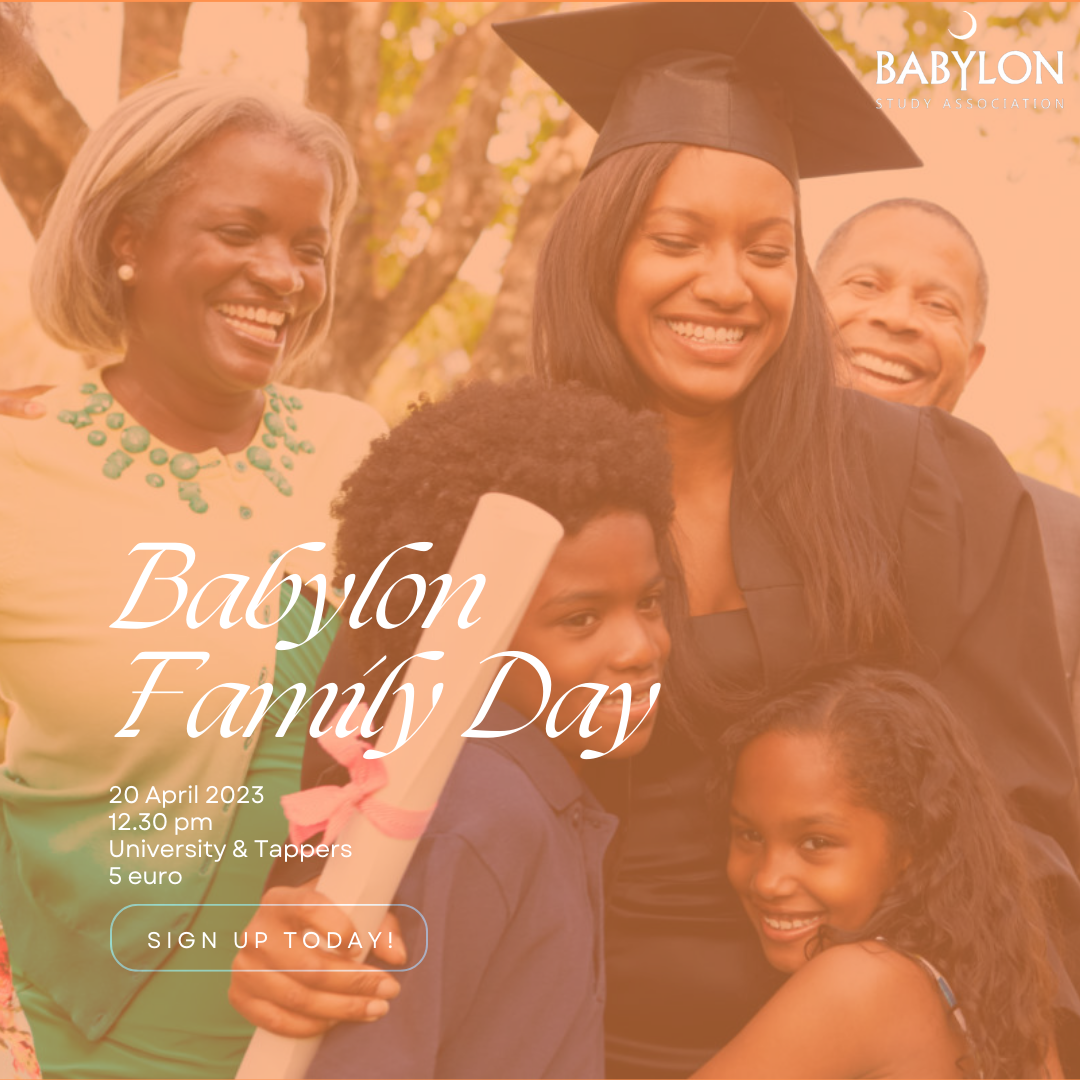 Dear Babylonians,
Have you always wanted to give your friends and family an inside look into your everyday life? And to finally give a clear answer to "what do you actually study?" and "how is it to study in Nijmegen?". Then grab your (grand)parents, brothers, sisters, aunts and uncles because this is your chance!
On Thursday 20 April the Family Day takes place. Together with your loved ones you can finally show them what your daily life on campus looks like. You can enjoy a fun campustour, a short lecture from one of our very own professors and at the end of the day you can reminisce with a drink at Tappers!
The event starts at 12.30 pm. The program ends at 4.00 pm at Tappers, but in case we have enough registrations it would even be possible to enjoy a Babylon-Dinner at De Waagh . Indicate this when registrating please!
The sign up will open today, so make sure to mark this day on your calendars and inform your chosen family members, so that they can make space in their schedules as well. The entry costs will be 5 euro (not including the dinner at De Waagh).
Hope to see you there!
Love,
The Education Committee 🧡💙