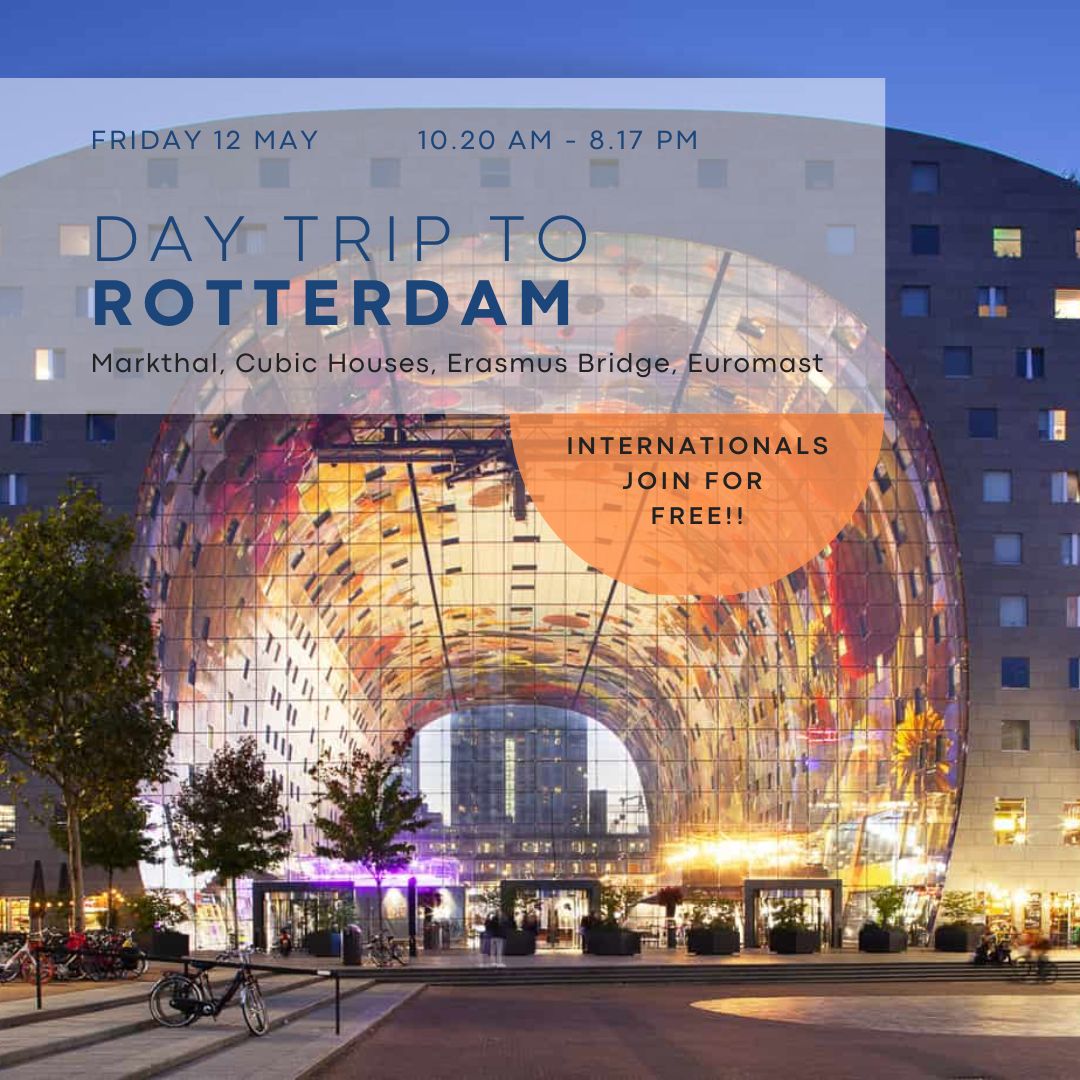 Dear Babylonian,
On Friday 12 May the International Committee organises a day trip to Rotterdam.
We will be visiting some of Rotterdam's greatest tourist attractions, such as the Markthal, Cubic Houses and the Euromast. We will gather at Nijmegen Central Station at 10.20 am, and we will be back there around 8.17 pm. 🚂
We would love to have you on our trip!
Love, the International Committee 💙🧡